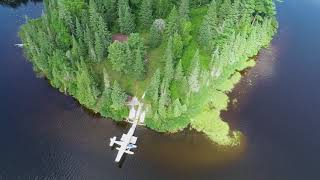 Rod Lake Outpost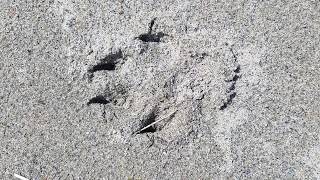 Rodrick Lake - Thank you Kyle Brown!
Rodrick Lake - Thank you Kyle Brown!
Roderic Lake
Cabin description:  Vertical log structure, with a screened porch, 2 bedrooms, 6 single beds (2 are queen), a restroom with a compost toilet and a shower stall with a camp shower bag, an on demand hot water heater (water is pumped out of the lake), gas and 12 volt LED lighting.


Cabin layout



Accessibility:   From the dock to the cabin can be difficult, the cabin is located approximately 50 yards away, you must walk across some tree roots and its uphill.

Fishing

:  This lake is known for its Walleye, Northern Pike, and White fish.  You may also portage through to Buddy Lake through a small river, and to


Tik Lake

through the Tik River, however there are many beaver dams and sometimes low water conditions, which makes it a demanding trip for some.
Lake:   Rocks are throughout all the lakes and extreme care must be used while boating, Buddy has the most rock hazards of our other lakes.  Rod has lots of shore line where you may get out of the wind. The lake depth is over 50 feet in areas.  Lake Map

Distance from

Hawk's Seaplane base

:  About 45 minute flight.


This is a remote, fly-in only outpost camp and the only cabin on the lake.

Please Note:  Our fly-in camps are limited to 150 total fishing days per season.  (This is a Camp Anjigami, policy) 

 Party size can be 2 to 6 adults.

Rates         




Effective  April 1, 2023, Roderic Lake is now closed for the season.      We have exceeded the self-imposed 150 fish day limit.                   Please see our other lakes for 2023                                                                                                                       Thank you!
Roderic Lake (Dates available in Green)